Inspired by Toby' Keith number one hit single "My List", I give you my list of quick facts about our CUSA headliner, the legend himself...TOBY KEITH!!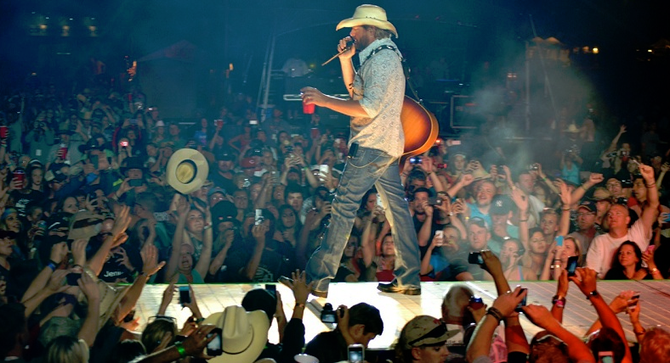 1. Keith has 20 number one singles. 
2. Before he was a country music star he was a semi-pro football defensive end for the Oklahoma City Drillers.
3. His song "I Wanna Talk About Me" that peaked as number one on the US Country Songs Billboard was almost recorded by Blake Shelton
4. He was featured in Ford commercials where he sang the "Ford Truck Man" jingle.
5. His first single, "I Should Have Been a Cowboy" was the most played Country song of the 1990's and was inspired by a hunting trip with a friend.
REFERENCES:
http://www.imdb.com/name/nm0445313/bio
http://en.wikipedia.org/wiki/Toby_Keith