Gloriana has become a country music sensation in what seems like no time to fans but an eternity to the members. Luckily for us they never gave up on their dreams and we have their music today! Now you may know their music, but not their history so check out these quick facts to get the low down on our Country USA performers: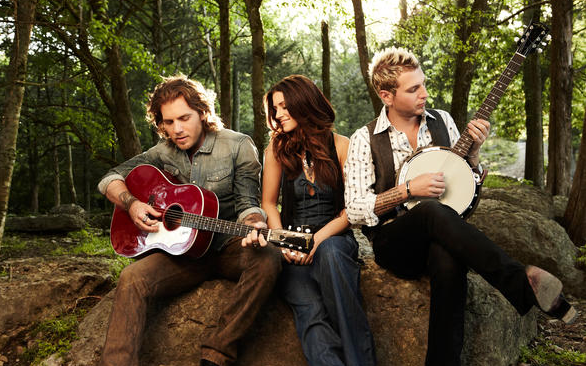 1. The trio is composed of two brothers, Mike and Tom Gossin, as well as Rachel Reinert.
2. The band met in 2008 when Mike and Tom became Rachel's roommates in the spare bedroom of her Nashville apartment. 
3. Mike and Tom started playing piano at the age of four.
4. "(Kiss You) Good Night" was their first single and the #5 most played song on Country Radio for 2012.
5. Their career kick started in 2009 when they went on tour opening for Taylor Swift.
References: